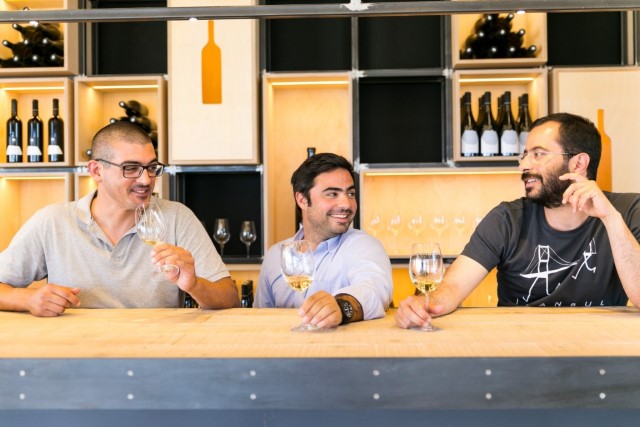 The People
Vassaltis is the passion project of Yannis Valambous. In 2012, the former economist turned vineyard owner abandoned a successful career in the UK to revive the vineyards left to him by his late father. Today, Vassaltis is his life. Yannis dedicates himself in the day-to-day aspects of the winery, overseeing all aspects of marketing and promoting the wines and the winery's tasting room operations.
Yannis Papaeconomou is one of our two incredibly talented oenologists. He is a graduate of the Technical University of Athens where he earned a degree in Oenology. Yannis brings with him a wealth of experiences in drinks production from brewing to distilling, but his passion lies in the art of making wine. Before joining the Vassaltis team, Yannis applied his craft at renowned wineries across the globe, including Vina Maquis in Chile, Michel Chapoutier in France, Oyster Bay in New Zealand, and more locally, Domaine Sigalas. Yannis' diverse experience has brought priceless knowledge to Vassaltis where he helps bring our vision of crafting exemplary wines to life.
Elias Roussakis is our second indispensable oenologist. After graduating from the Athens University of Agronomy, Elias went on to earn a post-graduate diploma from the SupAgro University of Montpellier in France. After a brief stint in Tinos, Elias returned to his birthplace, Santorini, to realise his dream of vinifying world-class wines in his homeland. His long experience in Santorini and particularly, with the local Assyrtiko grape, are a great asset to our winery, making him a key member of the team and a driving force behind our success.