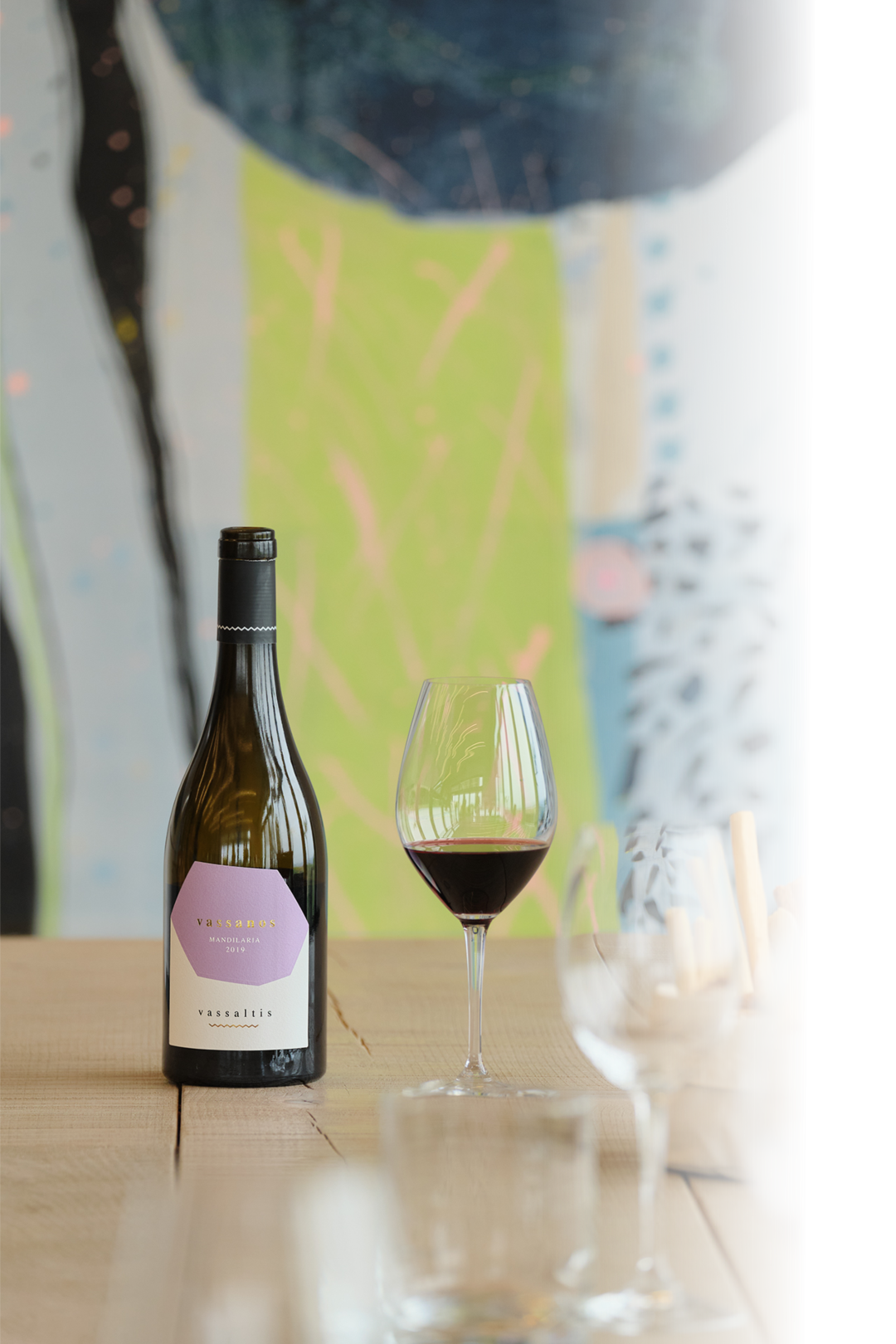 Vassanos
In 1612 BC, a massive volcanic explosion destroyed not only the Santorinian Akrotiri civilization, but also forever changed the geology of the island. The eruption spewed lava over what little island remained and, as it cooled, the lava formed different volcanic rocks. What little limestone bedrock still exists is now buried under layers of basalt, volcanic ashes, sand, and pumice. 
Basalt has a special place in the life of those on Santorini. It has a great deal to do with the purity of flavor found in our wines. Volcanic soils, particularly basalt, is finely grained, well-drained, and both retains and reflects heat; all of which leads to concentrated fruit development, greater aromatics, and mouthwatering acidity. We respect and cherish these attributes so much that we take the name of our winery from this rock; as, indeed, Vassaltis means "basalt" (βασάλτης). 
Even harder than limestone, our ancestors used basalt rocks as touchstones to test the purity of gold. The rock is in fact so hard that its name "vassanos" (βασσανος) came to mean "hardship" or "struggle" in modern Greek. The name is a testament to those difficult conditions and reflects the challenges of vinifying such a hard to tame variety. 
The second most widely planted grape on Santorini, Mandilaria is the island's main red wine. High acidity with a medium body and rich tannins on the palate all give a wine that is representative of the Santorini terroir. The Vassaltis Vassanos is 100% Mandilaria fermented with indigenous yeasts. Twenty four months maturation 500 liter American oak barrels adds a little softness the grape did not get while endeavoring to ripen in the infertile volcanic soils. 
FACT SHEET